Shipping Info
Our warehouse is currently processing orders in within 1-2 business days after receiving the order although some items may require additional time to process. Our standard shipping is FEDEX Ground, although we offer upgraded service for an additional charge (see below for info on expedited shipping). Items featured in the Bestellers section of our website typically ship fastest. We are working hard to ensure that all orders are processed as quickly as possible as we approach the Christmas holiday.
See below for a map of FEDEX Ground Transit times.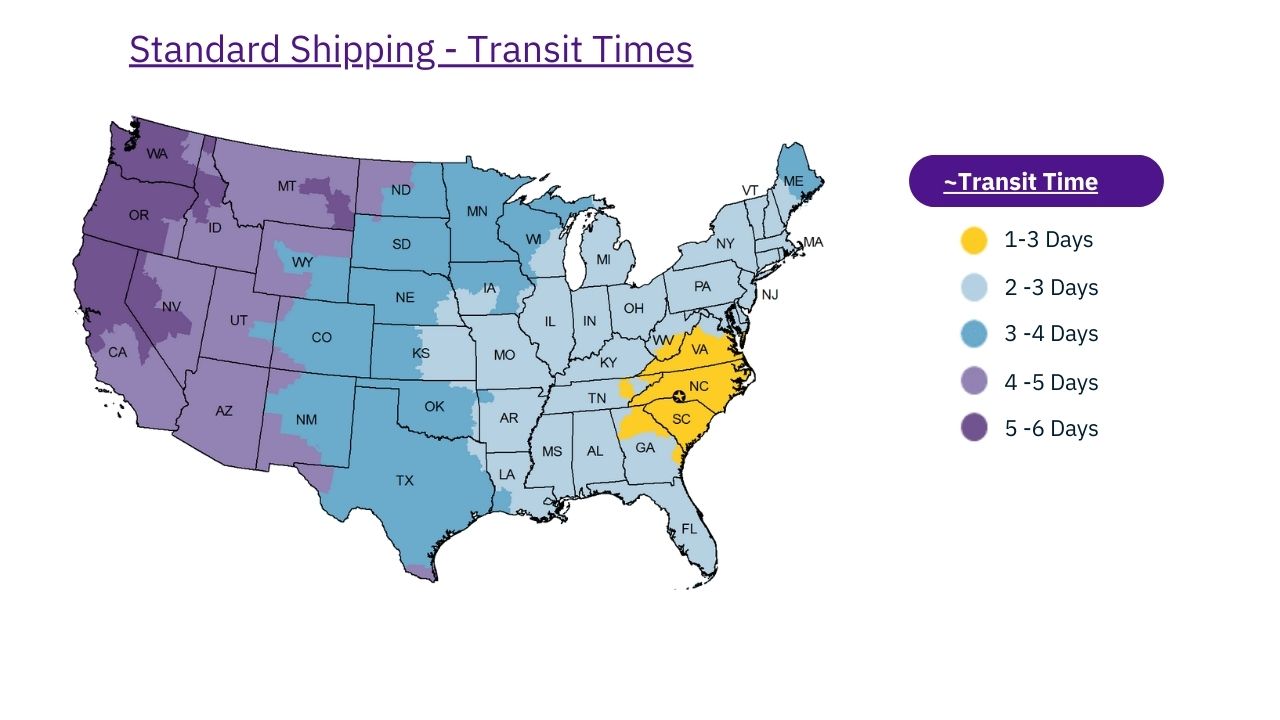 Standard Shipping & Rates:
Unless otherwise requested, all standard orders will ship either via FEDEX Ground Economony, Home Delivery, or Ground, depending primarily on zone. The following rates are applicable for standard shipping: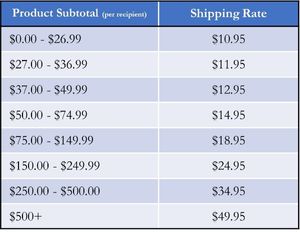 International Shipping:
Due to customs restrictions, we can only ship to addresses in USA, Canada, or Mexico, or Overseas Military APO's. There is a $5 surcharge for Alaska, Hawaii, and APOs. Additional fees apply to Mexico and Canada.
Changes to Order:
Changes to an existing order can be requested through our customer service department but should be requested 48 hours prior to the requested ship date. Requests made on or after ship date may not be possible. The most efficient way to request a change is to email customerservice@youngspremiumfoods.com and include your order number in the subject line of the email.
Refunds or Returns:
We guarantee the quality and freshness of our products. If you are unsatisfied with the product, please contact us via phone or email. Quality issues must be reported within 30 days of shipment. All refunds will be issued to original customer. Due to food safety reasons, we cannot accept exchanges or returns.